How to get Google Chrome to open your pages from your last session
I use Google Chrome as my primary browser on the MacBook.
Although I only restart the machine every few weeks I like it to re-open the same tabs that were open last.
To do this, in Google Chrome type chrome://settings/  into the address bar and press enter.
This loads the Settings page. Then check the  Continue where I left off setting. Close the tab. You're done. :)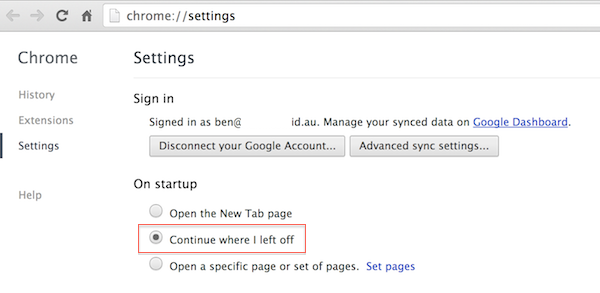 Written on March 20, 2014